TOOLS USED


Adobe Illustrator
CONTEXT


Create branding and name for netwrok provider

offering special SIM only deal to newly retired people.
​​​​​​​ACTIONS
I researched target audience and what stood out was that they are

loyal to their brands, they like trustworthy companies,

enjoy spending time with their families and that they might not be as experienced with modern technology. 
I looked at what brands do they like and analysed what they had in common. Brands like Denby, National Trust, John Lewis and Kuoni - all

simple and trusthworthy designs.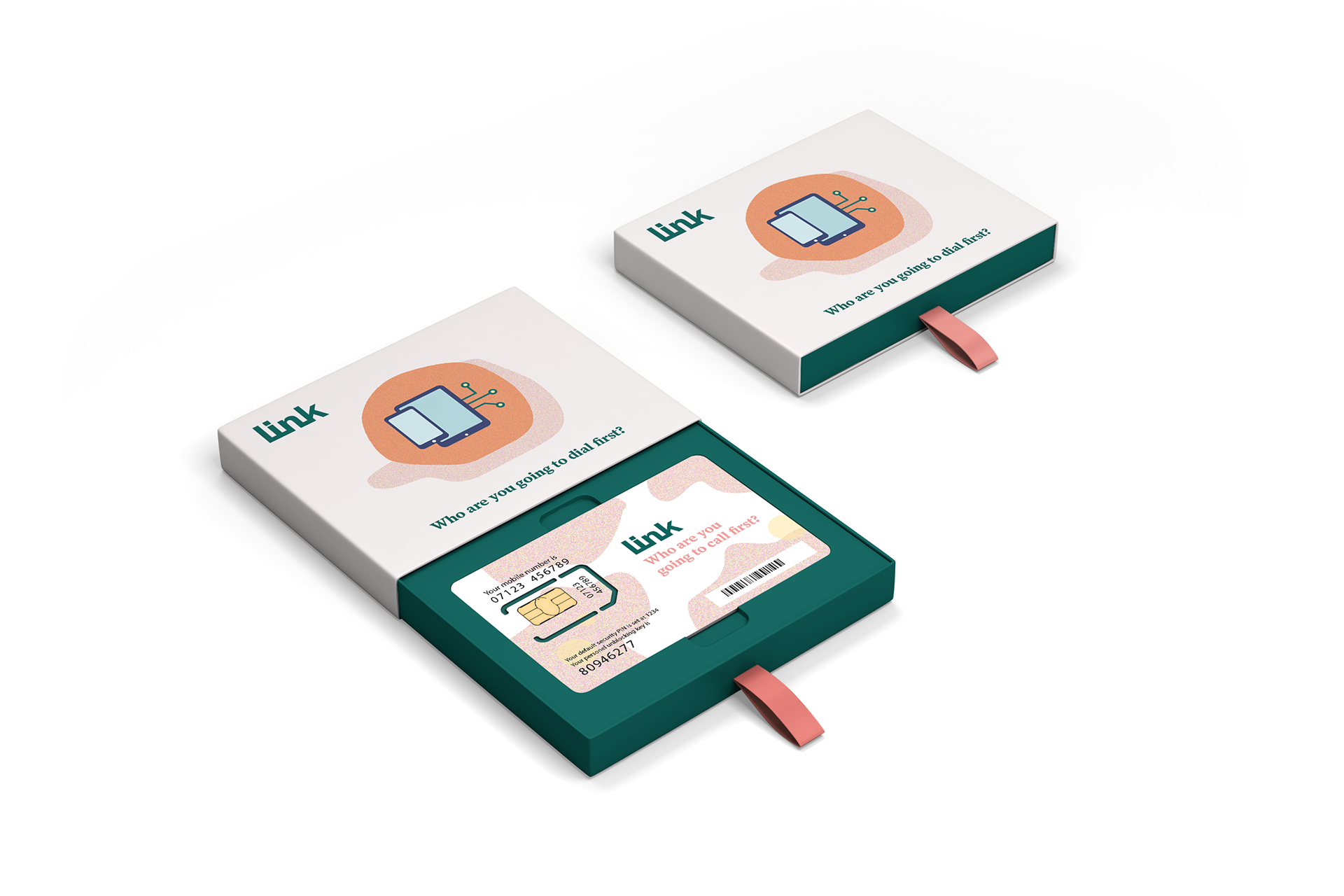 Identified challenges:


- ageing populationmight avoid technology
- health challenges
- sceptical towards new brands
Solution:
Fuss free way to keep in touch with loved ones. 
- Clever and honest communication - no hidden charges
- Simple and easy to digest design 
- To connect with the target group, I took inspiration in retro / 70s design but with modern twist to create familiar visual communication - by using texture, colour, type and uncomplicated style.
- trustworthy colour scheme


In my ideation process, I looked at ads from 70s and 80s, first mobile phones and terminology that older people use when talking about phones. Then I did a word cloud exercise around the word 'call' which led me to pick the name LINK - it's all about the connections, keeping in touch with loves ones and the network provider is the LINK between them and their family.