TOOLS USED


Adobe Illustrator, Adobe Indesign, Adobe Photoshop
BRIEF


Create an inside spread

for the first issue of Unseen Magazine targeted to unconventional travellers. 
It's not easy to travel around West Africa but for those who dare to try, the reward is unforgettable. You will witness

raw and authentic everyday life without the noise of tourism. I expressed this through a bespoke typeface

that is by no means perfect but raw, authentic and beautiful. 
Black and white pages represent opposites you can find in West Africa – quiet sanctuaries and loud markets full of character and colours.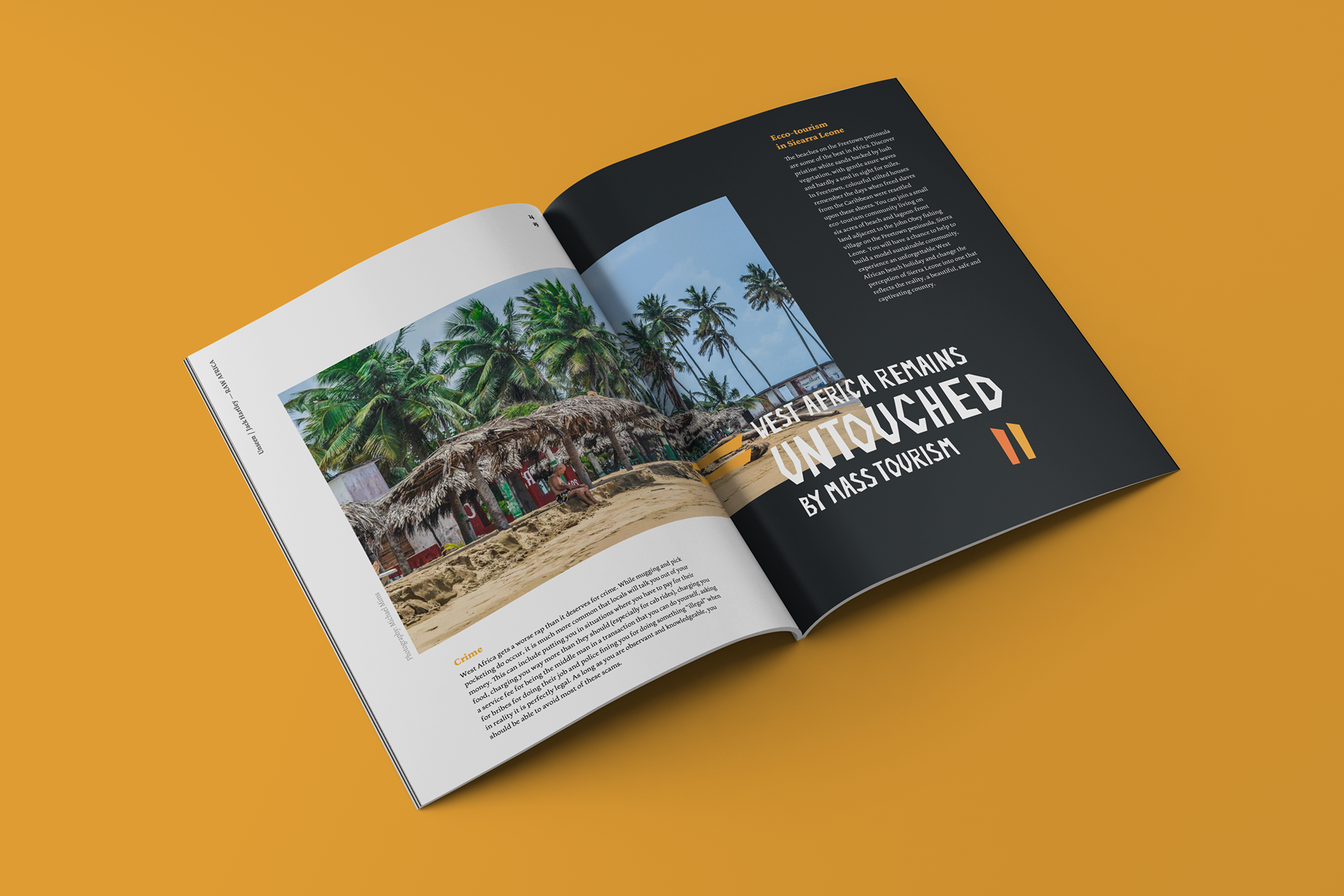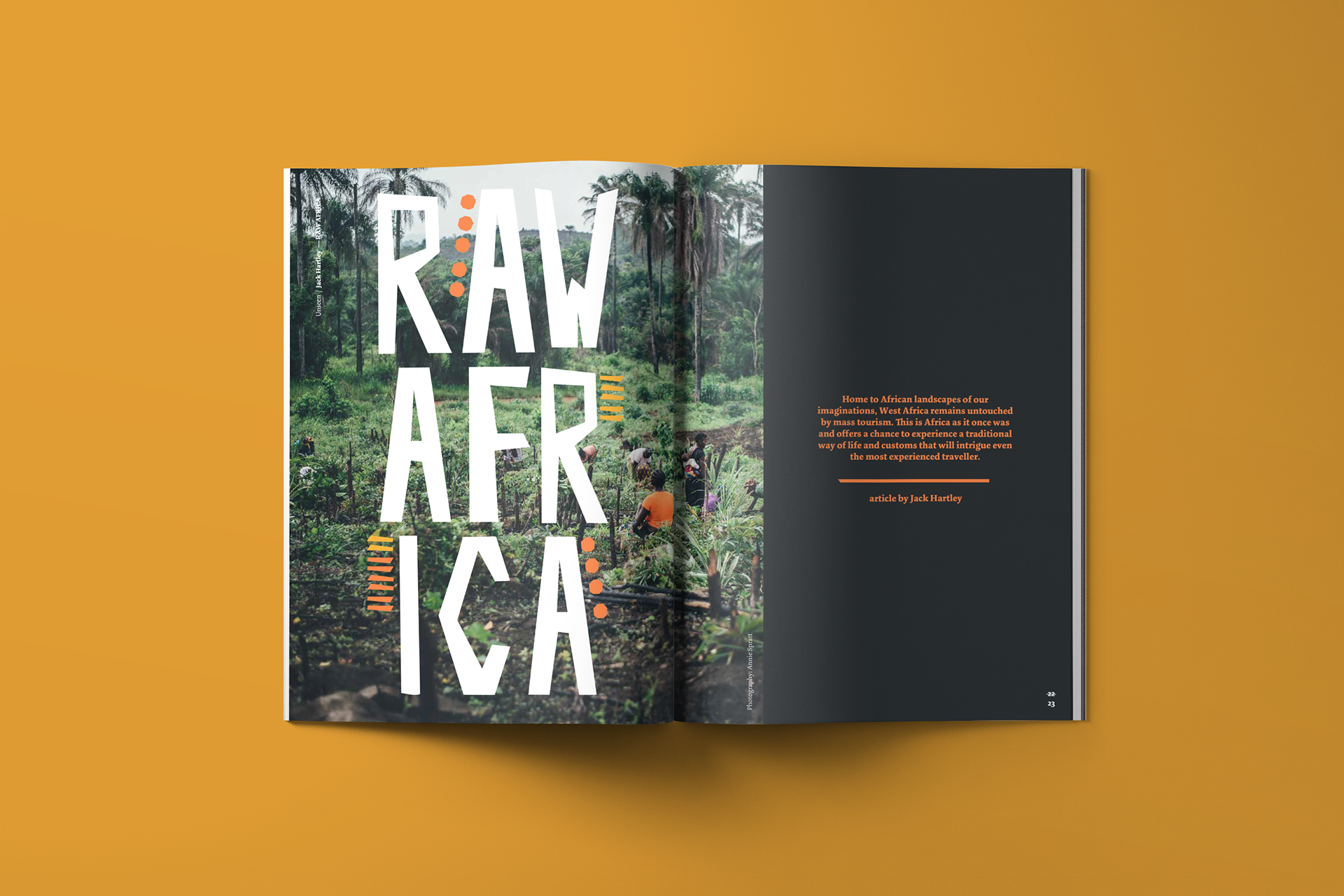 PROCESS
Firstly, I researched my target audience, what they are like, their needs and goals. I used findings in my concepts and created moodboards. The next step was to create thumbnails to explore layout ideas which led to the final design you can see below.